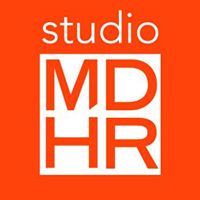 StudioMDHR Entertainment Inc. (commonly referred to as StudioMDHR (shorthand for Studio Moldenhauer)) is an independent video game company founded by two brothers: Chad & Jared Moldenhauer. They have finished working on their first game: Cuphead, released on September 29, 2017, exclusively for Xbox One & Steam (PC).
Team
Studio MDHR has 19 people on their team so far (you can check the official site here):
Lead Game Designer: Jared Moldenhauer
Art Director: Chad Moldenhauer
Animators: Hanna Abi-Hanna, Jake Clark, Joseph Coleman, Tina Nawrocki, Thomas "Smo" Smolenski
Assistant Animator: Danielle Johnson
Inker: Marija Moldenhauer
Digital Painter: Tyler Moldenhauer
Lead Developer: Eric Billingsley
Developers: Kezia Adamo, Tony Coculuzzi
Hand-Lettering Artist: Warren Clark
Font Guru: Mark Simonson
Composer: Kris Maddigan
Painters: Caitlin Russell, Ali Morbi
Director of Experience: Ryan Moldenhauer
Community content is available under
CC-BY-SA
unless otherwise noted.