Inkwell Isle Four is the new island featured in Cuphead: The Delicious Last Course.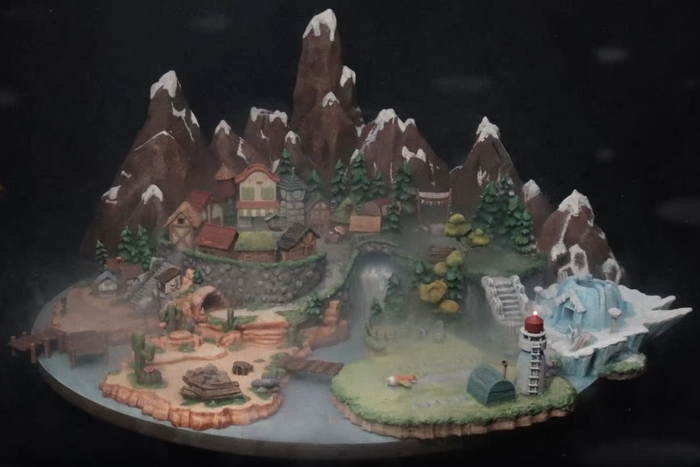 Previous Overworld: Inkwell Isle One, Inkwell Isle Two, and Inkwell Isle Three
This map's secret coin can be found at the end of the hidden path to the left. It is behind Porkrind's Emporium that also connects to the waterfall and can be accessed from there as well.
Trivia